24 July 2023
Introduction to Shooting
Let our world-class instructors take you out and show you the ropes.
An Exclusive Offer for Beginners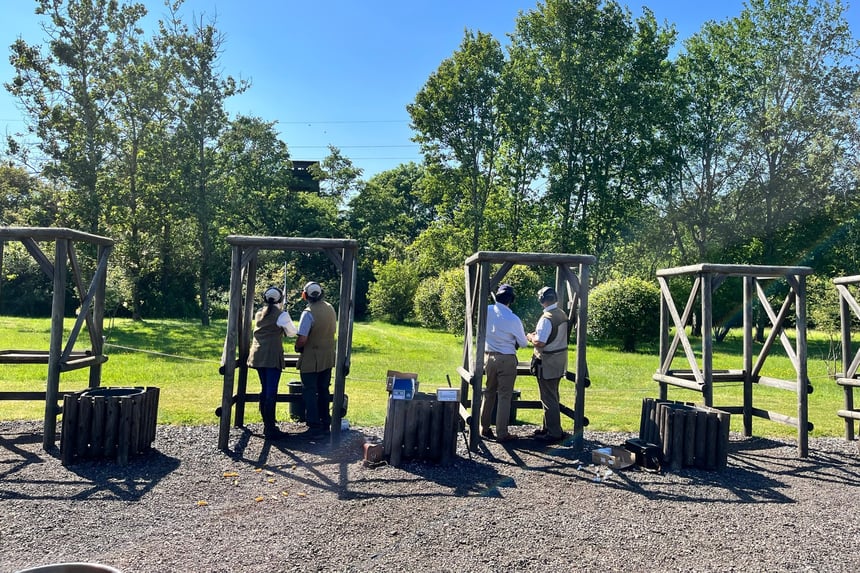 25th July to 1st September
Tuesday - Friday, between 13:45 and 17:15.
If you've never tried shooting before and are eager to give it a shot, our expert instructors are here to take you out and show you the ropes. Clay shooting is a sport that can be enjoyed by everyone and our "have a go" experience is designed to suit beginners or novice shots. Join us with a group of up to 4 guests to shoot across various clay sporting stands, where you'll receive personalised tuition and an opportunity to test your skills.
What's included:
We provide all necessary safety equipment, guns, and cartridges.
Plus, you'll take home a stylish Holland & Holland cap.
Booking details:
£150 per hour, accommodating up to 4 guests.
One hour of expert tuition with our dedicated instruction team.
Share 100 clays and cartridges among the group.
Additional ammunition can be purchased if desired.
Guests of all ages are welcome to join the fun.
Comfortable footwear and weather-appropriate clothing are recommended.
Feel free to book in for an Afternoon Tea or one of our Summer BBQ's
to make the most of your day out at the Holland & Holland Shooting Grounds.